Don Luigi DOP Extra Virgin Olive Oil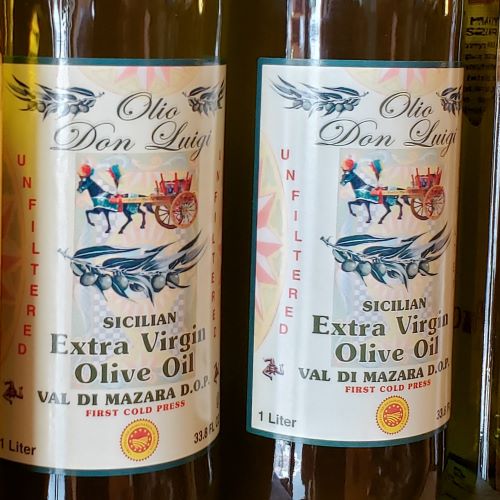 This exceptional quality extra virgin olive oil is produced in the Val di Mazara region of Sicily, and has been certified DOP (Protected Designation of Origin), which  guarantees the superior quality and the authenticity of its origins. The olives used to produce the oil must be at least 90% Biancolilla, Nocellara del Belice, Cerasuola. This EVOO has an unmistakable aroma and flavor and comes from the careful selection of the only the best olives. Don Luigi has a delicate and persistent aroma with a medium fruity flavor, making it an excellent seasoning on vegetables, soups, salads and with warm bread and bruschetta.
Call us or come to the Butcheria to purchase!