Italian Sausage Stuffed Turkey Breast
Local, Transparency, Quality, Simplicity, Connection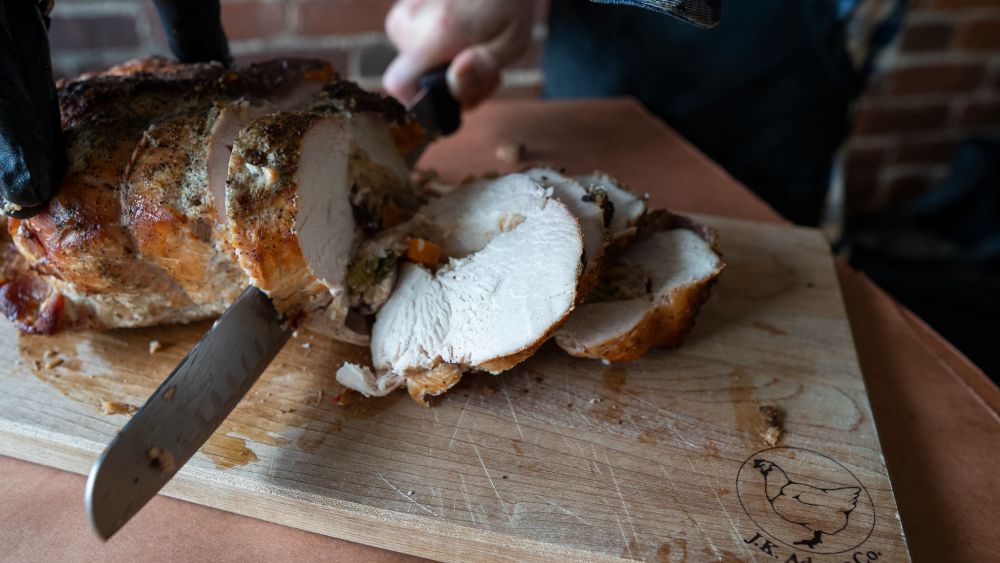 Be the hero this Thanksgiving with our Italian Sausage Stuffed Turkey Breast. This is a Stonewood turkey breast from Stonewood, hand-stuffed with house-made sausage stuffing, hand tied and rubbed with our signature Italian Herb and spice blend. Easy to cook and sure to delight. Breasts average 8lbs with stuffing. Please fill out the form below to reserve your turkey breast in time for Thanksgiving. Stonewood Farm is a Family Owned and Operated Turkey Farm in Orwell, Vermont, raising quality turkeys for over 30 years.
Turkey Price: 14.99/lb
$60 is a deposit for the stuffed turkey breast, you will pay the remainder at pickup. The Charcuterie Plate is paid in full and reflects a 10% discount plus sales tax.